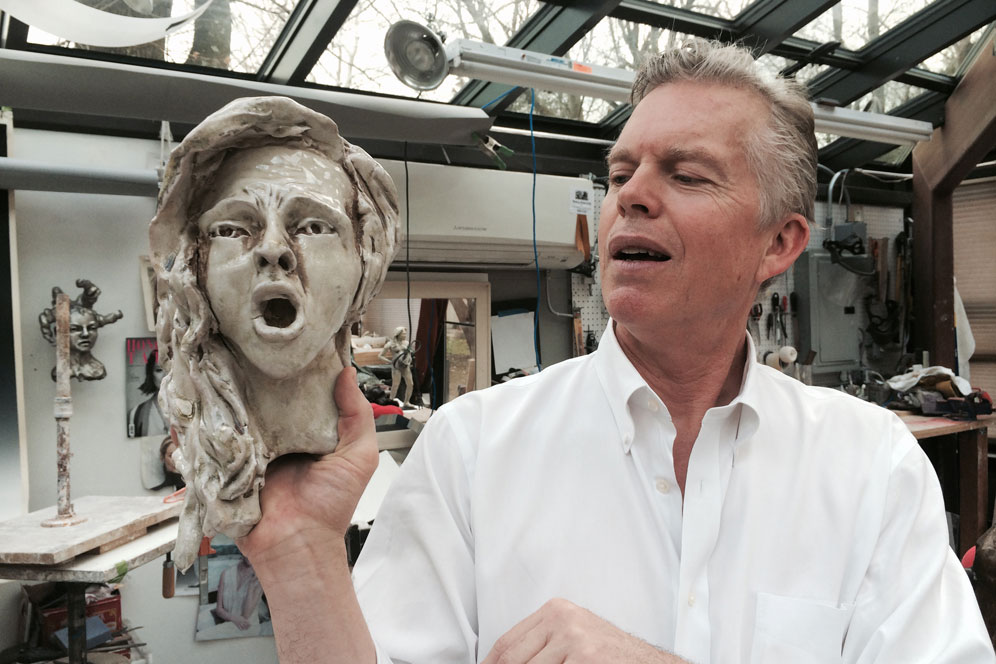 Bob Clyatt grew up roaming the countryside of Northern California, ending up studying creative arts at UC Berkeley.   Absorbing those many influences forged enduring patterns of fusion in Bob's work – ancient and contemporary, organic and technological.   During the 1990s Bob focused on business innovation founding distance learning firm HorizonLive -Wimba (acquired by Blackboard) as well as i/o 360, an early New York City human-machine interaction design firm which was was acquired by a public company in 1998. He then returned to creating studio art with 8 years intensive study of sculpture, centering on his years at the Art Students League of New York under the guidance of Barney Hodes.  Bob earned degrees from U.C. Berkeley and MIT, and lived in Europe and Asia for 5 years.  He lives and has his studio in Rye, NY.
For more information, please visit: www.clyattsculpture.com
As part of Workpoint's on-going mission to support local talent and the community, our stunning backdrop and fabulous open space will house a revolving selection of artwork from some amazing local artists.