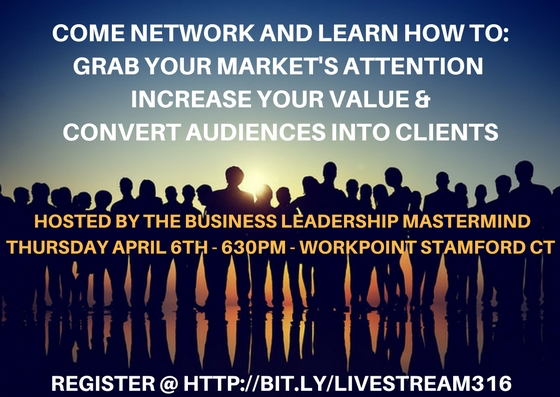 Join us to network and chime in on the conversation as we tackle the biggest business building challenge for solopreneurs ….
How to consistently get in front of enough consumers to make magic happen.
This Month's Business Leadership Mastermind will help you:
Grab your target market's attention.
Increase your value and brand awareness
& Initiate conversations that will turn your audience into clients.
Doors will open at 6pm. Speakers will begin at 7:30

$35 will cover the venue rental, food and drinks …
Register online through Eventbrite before 04/03/2017 at http://bit.ly/livestream316.